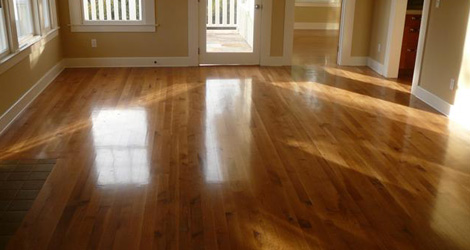 Are you looking for a reliable hardwood flooring company in Richmond Hill? Then you have landed at the right place. Quality Hardwood Refinish is the most sought after hardwood installation, repair and refinishing service provider in Richmond Hill. We specialize in a wide range of flooring services. For the past many years, we are proudly serving our residential and commercial clients with unmatched workmanship and customer service. Our roofers are committed to providing you with a floor that is durable, strong and beautiful.
Our Core Services
We have a team of experienced and professional hardwood floor installers in Richmond Hill. We are competent to install hardwood, vinyl and laminate floor. With our restoration, polishing and laminate services, we protect the beauty and investment of your home. Customer satisfaction is our top-most priority and we leave no stone unturned to achieve it. We offer the following floor services:
Hardwood Flooring Installation
Laminate Floor Installation
Hardwood Sanding & Refinishing
Luxury Vinyl Tile Installation
Base & Trim Work
Hardwood Polishing
Wood Floor Repair & Restoration
Stair Refinishing & Repair
Why Choose Us?
We pride ourselves in providing an excellent standard quality of work and customer service. We work hard to meet the expectations of our clients. We employ high- end equipment and technologies to achieve the best precision and quality with your floors. No matter what color, taste, budget you have – we will get the perfect solution for your place. Our hardwood flooring company in Richmond Hill never compromises on quality and professionalism. We aim to deliver high quality service at low prices.